Linda Webb Craft won 4 tickets to the Beach Boys concert in Houston. They came with a limo, backstage passes, VIP area close to the stage, free food, and a seat practically RIGHT UNDER the biggest fireworks display in the history of Houston, Texas! Thanks for inviting me, Linda. IT WAS AWESOME! I should add that our good fortune was sponsored by BP America and KTRK, Channel 13.
Cathy Webb Regenthal, Linda Webb Craft, and Christy Jones just after our arrival at the Beach Boys concert.
Policeman on a horse. Pretty cool.
There is a trapeze artist under this helicopter. Misha, Gabriel and Gerry - this is what happens when you don't finish college!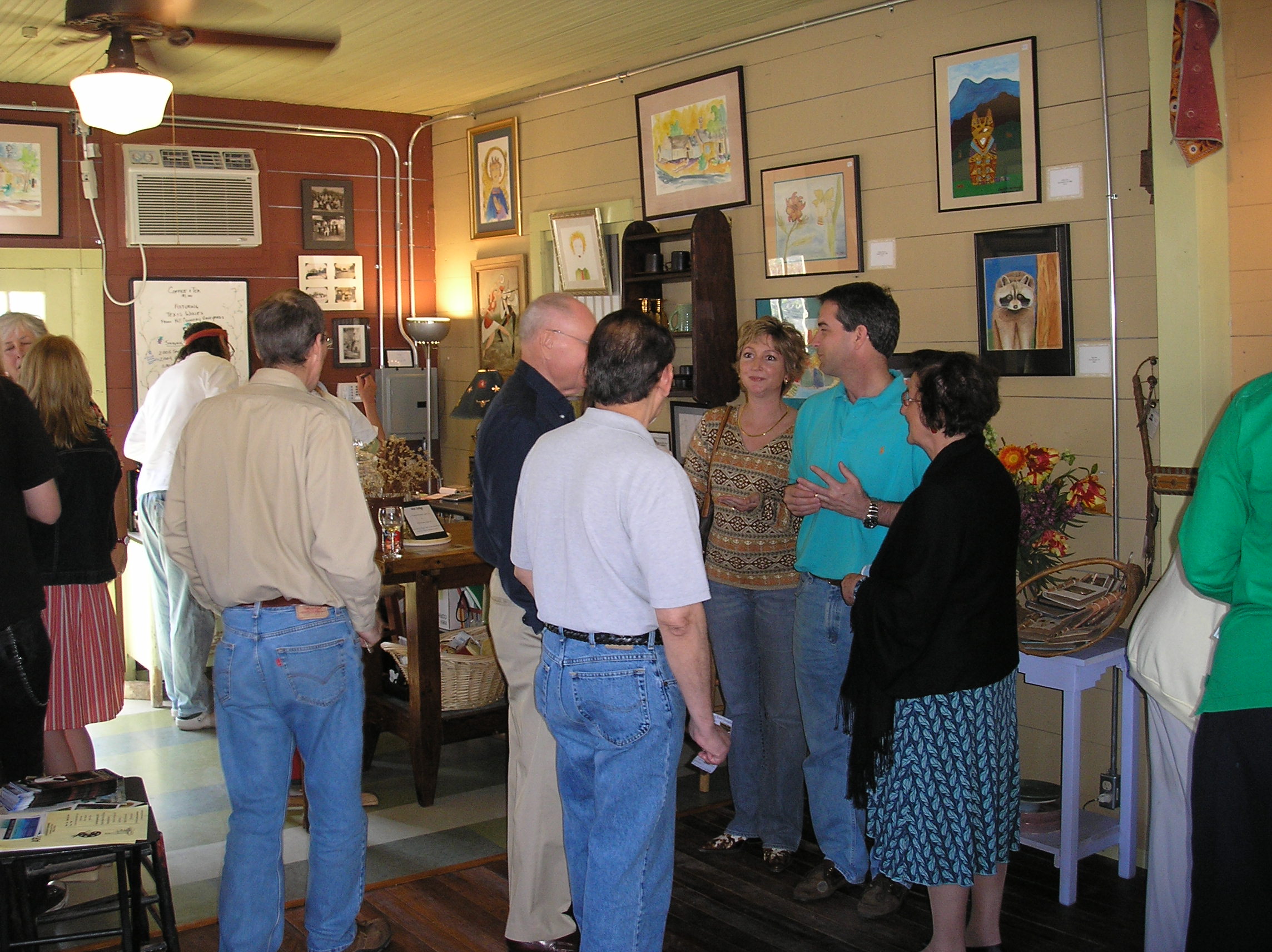 The crowd just before the concert. The Houston Chronicle estimated there were 100,000 people there throughout the day!
This is what happens when you ask someone else to take a picture with your camera. Cathy and another Beach Boy are cut out. But Linda, Christy, and one Beach Boy are all there. They gave us lots of individual attention. My favorite quote was, "OK, you're finished. Move along, now."
My niece, Kelly, and her fiance, Kyle. They'll be graduating from San Angelo State in a year, then getting married and going on a honeymoon to Orlando. They're not busy or happy...well, yes they are!
Our driver, Jimmy, Linda in the back, and Cathy posing for the camera. The limo was SO COOL! I want one!

Cathy and I in one end of the limo.

Linda and Christy in the other end of the limo. It had colored dancing lights on the ceiling, crystal, ice and drinks in the wet bar (I had a Perrier!), a TV, CD player, beautiful leather seats, and a really great driver named Jimmy. He definitely added to the occasion.

The Beach Boys on stage. The highlight for me was when they played "Surfer Girl" and I danced with Cathy, just like we did at Vicky Westbeld's house in 1967.

I love the Houston skyline. The architecture is fantastic.

Katie is my sister Sheleigh's dog. She has it rough, doesn't she?