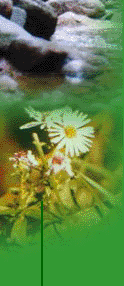 | | |
| --- | --- |
| | |
At the reunion - June 30th

Saturday was the big event. I think there were officially about 10,000, at least it seemed that way to me.

Cathy Webb Regenthal, class of '71, was my "date." We both had a great time. She is still a babe!
Oh, I stole this picture off John Opre's website. Sorry, John, but it's my favorite picture from the whole reunion. You are welcome to return the favor by stealing any and all of my pics.

Debby Tresidder Baker, Paula Whitney Cade, Jack Cade, and Laddie La Rochelle Hall. Jack's being awfully friendly with the wife of a man who laid him off! Hmmm.

Debby Tresidder Baker, Vicki Fant, and Bonnie Skaggs. These women look dangerous. Happy...but dangerous.

Suzanne Massey chillin'. If I tried to sit like that, it would take a chiropractor two days to straighten me out again!

Melanie Berges, Ada Jones, Jennie Browning and Gary Davis. Although Gary and Jennie got my vote for cutest couple, I thought Cathy and I looked pretty cute, too. Laddie and Paula would have gotten more than a few votes.
Rick Day, Donna Smith Gutierrez, John Smith and his wife, Laura, Sheleigh Smith Carmichael, and her husband, Steve. Jean Ann Wall and another person I don't know are in the foreground. This was a bonus for us, as I'm sure it was for the Wechtenhisers. A family reunion and class reunion at the same time!