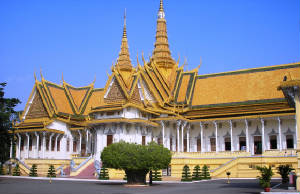 This building holds the throne and is used for ceremonial receptions. Each new ambassador must come here to be accepted by the king. The palace grounds, afterall, are not just a museum. This is an active, current kingdom, although the king gave up political power and is now primarily a figurehead, as is the monarchy in England.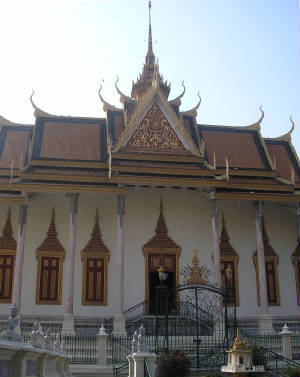 To Westerners, this is the Silver Pagoda, so called because the floor is completely covered by silver tiles, each weighing over 2 pounds. The silver was mined in Cambodia, then sent to France to be forged and decorated, then brought back. Cambodians call this the Emerald Pagoda because there is an amazing, huge emerald Buddha inside. No pictures can be taken inside, so I can't show you the tiles or the Buddha. Interestingly, there is an almost life-size solid gold Buddha, as well. There is more gold and silver inside this pagoda than I have ever seen in one room.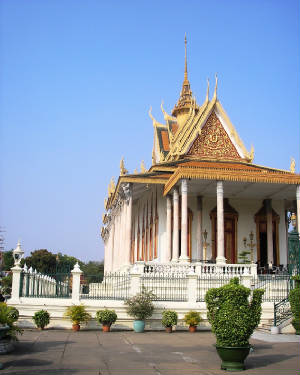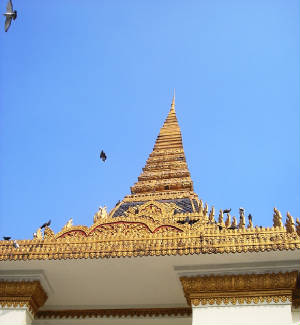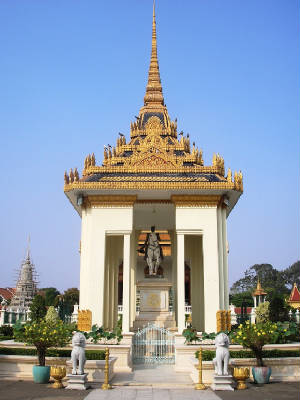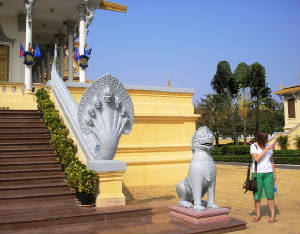 The snake-like figure on the rail is Naga. This is usually called a dragon, apparently what the Khmer (and Indians) called large snakes. It looks scary, but is revered for protecting Buddha from rain by spreading its hood over him. The person on the right is a Dutch tourist who just wandered into my picture. She apologized profusely, but I like having people in my pictures sometimes.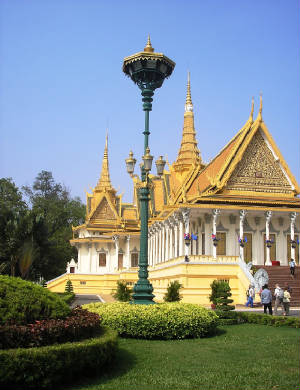 It's easy to be dazzled by the architecture, the flowers, the sculpted hedges, but I couldn't help noticing how elegant the street lamps were.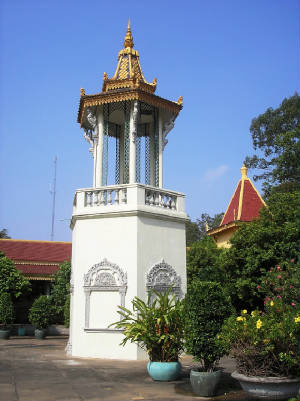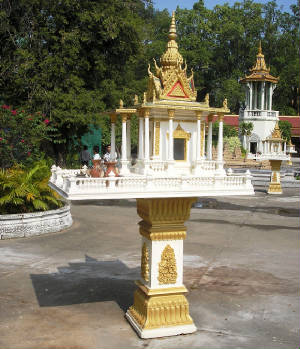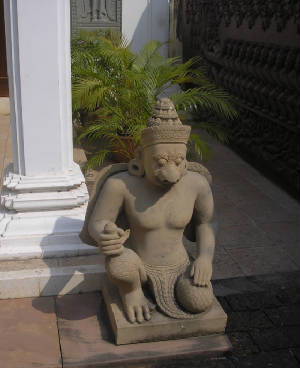 Monkey guards!