We stopped at two different lotus fields to take pictures. Imagine...FIELDS of these giant, gorgeous lotus flowers. And remember, these are crops. The farmer was there working in one field. He was so proud that we stopped to take pictures of HIS lotus flowers. My friend asked if we could have a lotus pod. He smiled and said yes, but would not let us pay for it.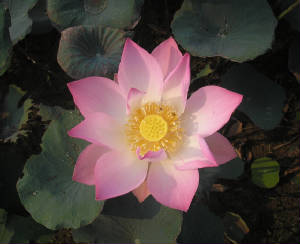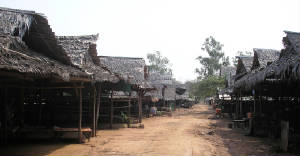 These thatched roofs cover the raised-platform picnic spots. Hammocks hang from the rafters.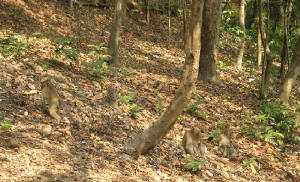 Monkeys! Monkeys live on the hill!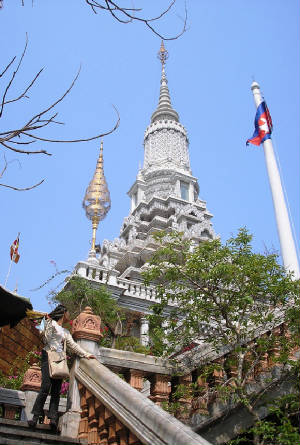 Almost there.
Details, details.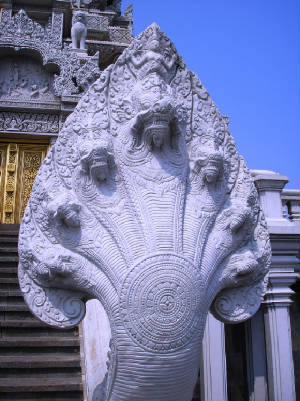 Naga, dragon protector of Buddha.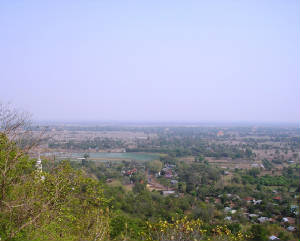 Panorama from the top. Don goes to school in the village on this side of the hill.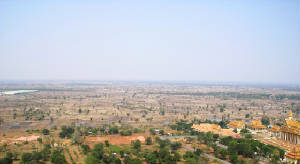 This is a private estate, part of which has been turned into a memorial, since it was one of the "killing fields" the Khmer Rouge brought victims to.
The picnic area from above.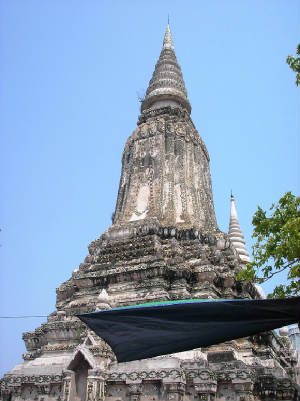 This is the hustler/guide/linguist who took us up and down the mountain. Don is 15, goes to public school AND private school. He hustles bucks being a tour guide to pay the $10 a month he needs for his English lessons. He says he also knows German and French. And he had all the details about the stupas at the top of the hill, none of which I could remember for my website. He didn't say what his mother does, but his father passed away. I gotta think no matter what happens, this kid's gonna be ok. I couldn't help comparing him to my own son, Gerald, who is also 15. How different could two lives be?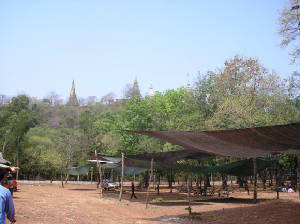 Scooter parking area. Covered parking is a real plus.
This is across the highway from our picnic area...more picnic huts for as far as I could see. I can't imagine the crowds during the height of the season.